Press Releases
Newsletters
Mules in the News
Arnold-Imperial Leader, Nov. 16, 2017: Meramec-Arnold Elks host MSB students for Halloween party and hayride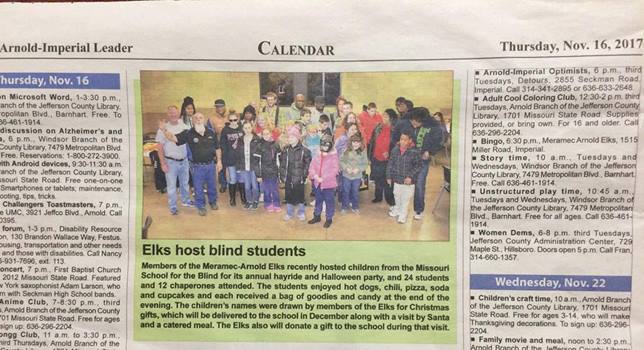 St. Louis Post-Dispatch, June 4, 2017: MSB student Jessica Johnson celebrates her graduation.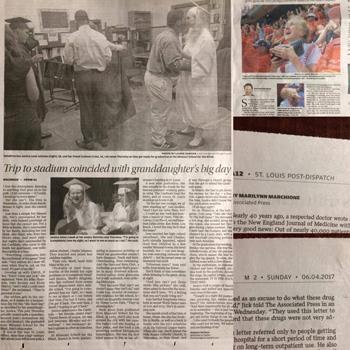 Brentwood Pulse, April 2017: Maplewood Lions Club "VIP Got Talent" on March 11. Middle photo, right side -MSB Superintendent Geoff Barney was the talent show emcee. Bottom photo, right side - Zyshaun Cross-Williams and Kiwan Sanders performing in the talent show.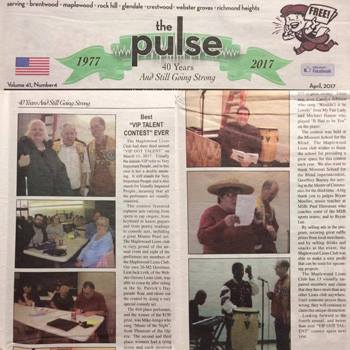 Ste. Genevieve Herald, March 1, 2017: Allisandra Wolk wins Braille Challenge.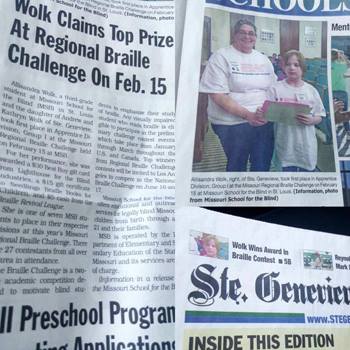 Arnold-Imperial Leader, Feb. 16, 2017: Elks provide Christmas party to MSB, student Anastasia Gray photographed with Santa Claus