Professional Development
FALL PD 2022
Dates: October 3-7, 2022
Registration: FALL PD 2022 Registration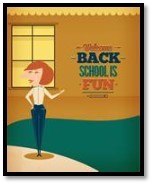 Monday, October 3, 2022-WELCOMING Students Who Are Visually Impaired/Blind to Your School. This presentation covers the basics of teaching students with a visual impairment/blindness. This comprehensive presentation covers everything you need and want to know about your new student in your school with low vision or blindness. Identifying accommodations, modifications, how to procure Braille/Large Print textbooks, types of low vision aids and Orientation and Mobility will be covered. An excellent course for the paraprofessional, general education and special education teachers, those new to teaching the VI/B, special education administrators, related service providers, and families.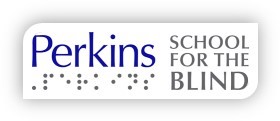 Tuesday October 4, 2022-New! CVI Protocol. Welcome Perkins staff as they present on the Perkins CVI Protocol. The Perkins CVI Protocol will be a digital assessment system and educational roadmap for the whole child. The CVI Protocol fills an important need in the field—it is a tool that supports every child, regardless of their manifestation of CVI, and teaches every professional, regardless of their prior knowledge of CVI.
To learn more, see https://www.perkins.org/resource/learn-about-the-perkins-cvi-protocol/

Friday, October 7-Haptics 101 with Taylor Ofori
Time: 8:30-1:30 p.m.

Haptic communication or haptic signals are a standardized system to provide visual and environmental information through touch signals. Haptics can assist DeafBlind individuals on leading fully independent and autonomous lives. Haptics allows DeafBlind consumers to access subtle or nuanced information to allow them to fully participate in interactions. Through lecture and small group activities, participants will explore how haptic signals encourage independence of consumers. Participants will leave this workshop with a better understanding of how and when to use basic Haptics.
More event details coming soon!
Location: Missouri School for the Blind
3815 Magnolia Avenue
Saint Louis, MO 63110
Contact:
Jane C. Herder
Director Outreach/Deaf-Blind Project
314-633-1582
VIISA Course II: Serving Preschoolers with Vision Impairments/Blindness in Center-Based Settings
Dates: Session 1 -November 2-4, 2022; Session 2 - April 19-21, 2023
Registration: VIISA Registration
Location: Missouri School for the Blind
3815 Magnolia Avenue
Saint Louis, MO 63110

For more information: See VIISA Announcement 22-23
The purpose of this course is for participants to gain and develop skills in understanding the unique needs of preschoolers who are blind or visually impaired in a center-based setting. The focus will be on working with these children in the preschool setting, as well as in collaboration with the family and other members of the service delivery team. Transition from the preschool to the elementary school setting will also be addressed. Participants will gain knowledge and skills in observation, assessment, the IEP process, intervention techniques, use of appropriate methods, curricula and materials in teaching skills in all developmental domains, developing the use of all senses, meeting the child's needs in the group setting, socialization, school readiness, early literacy, and orientation and mobility.
Contact:
Mandy Clayton
Deaf-Blind School Support Specialist
314-633-1553
Hand In Hand: Understanding Deafblindness
Dates: Session 1 - October 26-28, 2022; Session 2 - November 16-18, 2022
Registration: Hand in Hand Training Registration
Registration Deadline: September 23, 2022
Requests for ADA Related Accommodations should be emailed to Natasha by September 23, 2022.
Location: Missouri School for the Blind
3815 Magnolia Avenue
Saint Louis, MO 63110
This course provides instructional strategies and practices specific to the education of students with dual sensory impairments. The course combines two instructional sessions, follow-up mentoring provided by a specialist in the field of deafblindness and the development of a student profile.
The target audience for this course is educators of a student with a combined vision and hearing loss (dual sensory impairments), the student's parent(s), teachers, classroom paraprofessionals, therapists, Teachers of the Visually Impaired, Teachers of the Deaf and Hard of Hearing, Interpreters and Interpreting students.
For more information, contact:
Natasha Baebler
DeafBlind Project Coordinator
314-633-1587
Natasha.Baebler@msb.dese.mo.gov
INSITE: In-Home Sensory Intervention Training and Education
When: Summer 2023
Location: Missouri School for the Blind
3815 Magnolia Avenue
Saint Louis, MO 63110
A curriculum model of home intervention for infants, toddlers, and preschool aged children who have a visual impairment and may have other multiple disabilities, including deaf-blind. The INSITE model and training is for Parent Advisors for MoSPIN (Statewide Parent Involvement Network) home visits. This curriculum includes the following areas: communication, hearing, vision, cognition, motor impairments, and developmental resources.
Contact:
Melissa Moore
MoSPIN Coordinator/Lead Parent Advisor
314-663-1591
Open Hands Open Access Training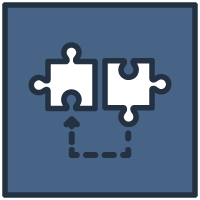 The program, Open Hands Open Access (OHOA) is an online, work at your own pace training program that offers modules designed to increase knowledge and encourage the use of best practices for supporting children with combined vision and hearing loss. OHOA/ Deaf-Blind Intervener Learning Modules are a national resource designed to increase awareness, knowledge, and skills related to intervention for students (ages 3 through 21) who are deaf-blind and being served in educational settings. If you are currently working with a student with dual sensory loss, you may be eligible for a stipend for every successful completion of modules and monthly consultation from our Deaf-Blind Project staff.
For more information, see https://www.nationaldb.org/products/modules/ohoa/
To register: OHOA Registration
For more information, contact:
Natasha Baebler
DeafBlind Project Coordinator
314-633-1587
Natasha.Baebler@msb.dese.mo.gov
Unified English Braille Code
To find more information on Unified English Braille Code, please visit http://www.brailleauthority.org/ueb.html
Coursework Leading to Certification as Teacher of the Visually Impaired
Training and Certification (undergraduate and graduate)
Considering a degree program?
The following college and university programs have successfully completed the accreditation process and have earned the distinction of "AER Accredited." Each of these personnel preparation programs has demonstrated adherence to high quality standards that lead to a valuable academic experience; and the competencies needed for employment and certifications.
Training for a Rewarding Career - Generous Student Financial Assistance
Teaching Children or Adults who are Blind or Visually Impaired, Providing Orientation and Mobility Services for Those Individuals, and/or Specializing in Assistive Technology for Individuals who are Blind or Visually Impaired
Northern Illinois University (DeKalb, Illinois) offers a nationally regarded program at the graduate level for individuals who wish to join a rewarding career in teaching children or adults who are blind or visually impaired as a teacher of students with visual impairments, orientation and mobility instructor, assistive technology specialist for children with visual impairments, or a vision rehabilitation therapist for adults who are visually impaired. There is an overwhelming need for professionals who specialize in instruction for people who are visually impaired. As a consequence, there are many job opportunities in all regions of the United States. Individuals who choose this career path can anticipate having no difficulty obtaining life-long employment with great job security! In addition to numerous job opportunities, good pay, and excellent job security, individuals who choose this career path experience a sense of fulfillment not commonly found in other careers. These professionals play a significant role in the lives of children who are visually impaired, adults who are visually impaired, and their families.
Generous student financial assistance is available. We will pay all in-state or out-of-state tuition, all fees, health insurance, and a stipend of $9,500 per calendar year for qualified individuals who wish to come to Northern Illinois University to enroll in the Visual Disabilities Graduate Program.

For more information, go to the following YouTube link:
https://www.youtube.com/watch?v=VUfWnBbNZMg
Please note there was a raise in the living stipend since the filming of this video clip and the living stipend is $9,500 per calendar year.
And, the following webpage:
https://www.cedu.niu.edu/seed/graduate-programs/masters-visual-disabilities.shtml

Interested individuals can contact the Project Director, Stacy Kelly, at the following e-mail:
skelly@niu.edu
Lighthouse for the Blind-St. Louis Tuition Reimbursement Program
The Tuition Reimbursement Program was developed for individuals who are specializing in the field of service to persons who are blind or legally blind. This program is for college students in their senior year in an undergraduate program, OR a graduate student OR a paraprofessional that is currently employed and working in the field.
So you want to be a TVI/OM?
AER Accredited Orientation & Mobility (O&M) Programs
AER Accredited Vision Rehabilitation Therapy (VRT) Programs
AER Accredited Teacher of the Visually Impaired (TVI) Programs
Deafblindness Programs