Missouri Deaf-Blind Technical Assistance Project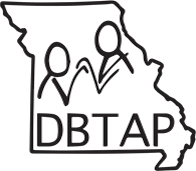 The purpose of the Missouri Deaf-Blind Technical Assistance Project is to develop partnerships, coordinate service networking and provide systematic training. Technical assistance, training and resources are available for individuals with vision and hearing loss (birth through 21 years of age), their families and service providers. Services are coordinated with local education agencies, adult service providers and deafblind task forces to enhance networking and to build expertise in the community.
Objectives of the Project:
Assist local and state agencies in the identification, tracking and referral of infants, toddlers and youth with deafblindness to improve outcomes.
Provide an array of technical assistance activities that increase family support services, parent education and parent networking.
Provide an array of technical assistance and professional development activities to service providers, schools and families that improve education and post-secondary outcomes.
Strengthen the capacity of highly qualified personnel through increased training and education of Project personnel, interveners, related service providers and teacher of the students with deafblindness to increase educational and post-secondary outcomes.
Implement a dissemination plan which includes information about the Project, teams, effective practices and material developed by the Project.
Evaluate and measure impact and benefits to children with deafblindness, their families and their service providers.
Marvin's American Adventure Story Time

You're invited to join us for Family Story Time! A group of Deaf-Blind Projects have come together to create a FAMILY ONLY online space to have fun! Open to families on the Missouri Deaf-Blind Census, this weekly event will occur 3pm – 4 pm CST each Wednesday from January 6 to February 24, 2021. For additional information, please see the Marvin's American Adventure Story Time Information Page - Story Time flyer
To register, please visit: MoDBTAP Story Time Registration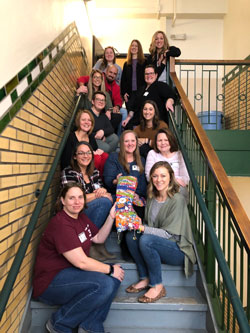 Hand In Hand (HIH): Understanding Deaf-Blindness for Educational Teams provides instructional strategies and practice specific to educational teams serving students with Deaf-Blindness. Participants from Missouri and Ohio gather for the second session of HIH to continue learning about identifying the unique and dynamic needs of students with Deaf-Blindness and how to apply acquired knowledge to the student(s) they serve.
Family/Service Provider Resource Links