Missouri Deaf-Blind Technical Assistance Project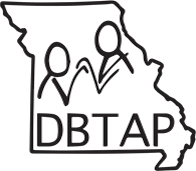 The Missouri DeafBlind Project strives to improve services and results to youth who are deafblind and their families by strengthening collaborations among local, state and national teams, provide consultations and professional development. These efforts increase early identification and intervention, increase access to communication and the general education environments, facilitate family engagement, support successful transitions, and increase the number of highly-qualified personnel. Technical assistance, training and resources are available for families and service providers of individuals with vision and hearing loss (birth through 21 years of age).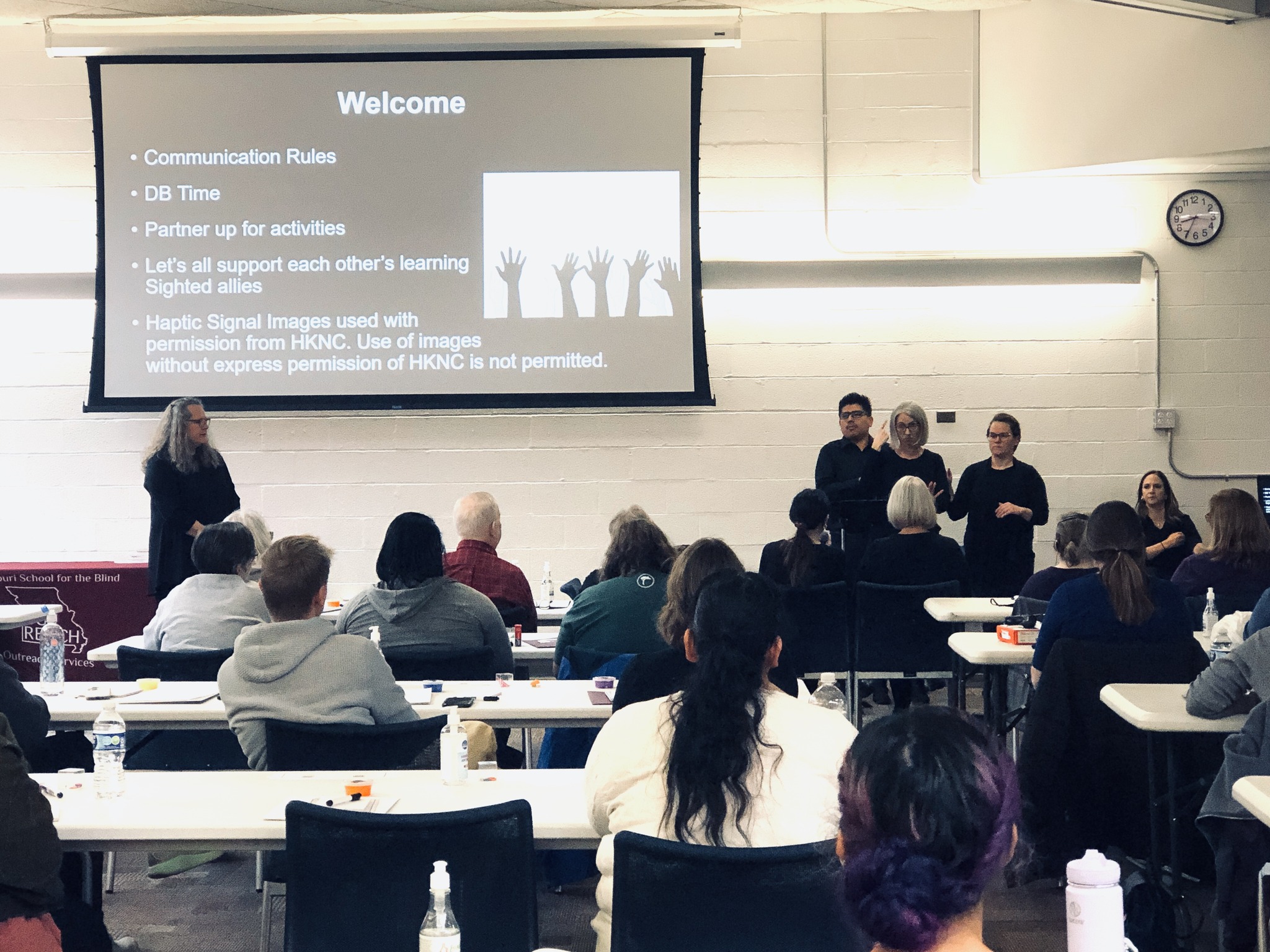 Ashley Bemen presenting to a large crowd at the Touch Matters workshop. Shown with a Haptics provider and TASL interpreter.
Contact DBTAP:
Jane Herder
Events:
Midwest Transition Institute 2023
The Midwest Transition Institute returns along with nine other State DeafBlind Projects including MoDBTAP, the Helen Keller National Center and the National Center on DeafBlindness. More details coming soon!
Who can participate? Any young adult who is DeafBlind, age 16 through 22. Candidates will be language users (with or without devices), able to engage in group activities for at least 30 minutes at a time, and able to stay overnight in a dorm-type setting.
What is the purpose of the Institute? Young adults who are DeafBlind will make progress toward their self-identified transition priorities by completing sections of a transition portfolio, interacting with other young adults and DeafBlind adult mentors from across the Midwest, and learning transition skills related to their life plans in a fun environment. Parents and guardians will learn together about life after graduation and how to plan ahead.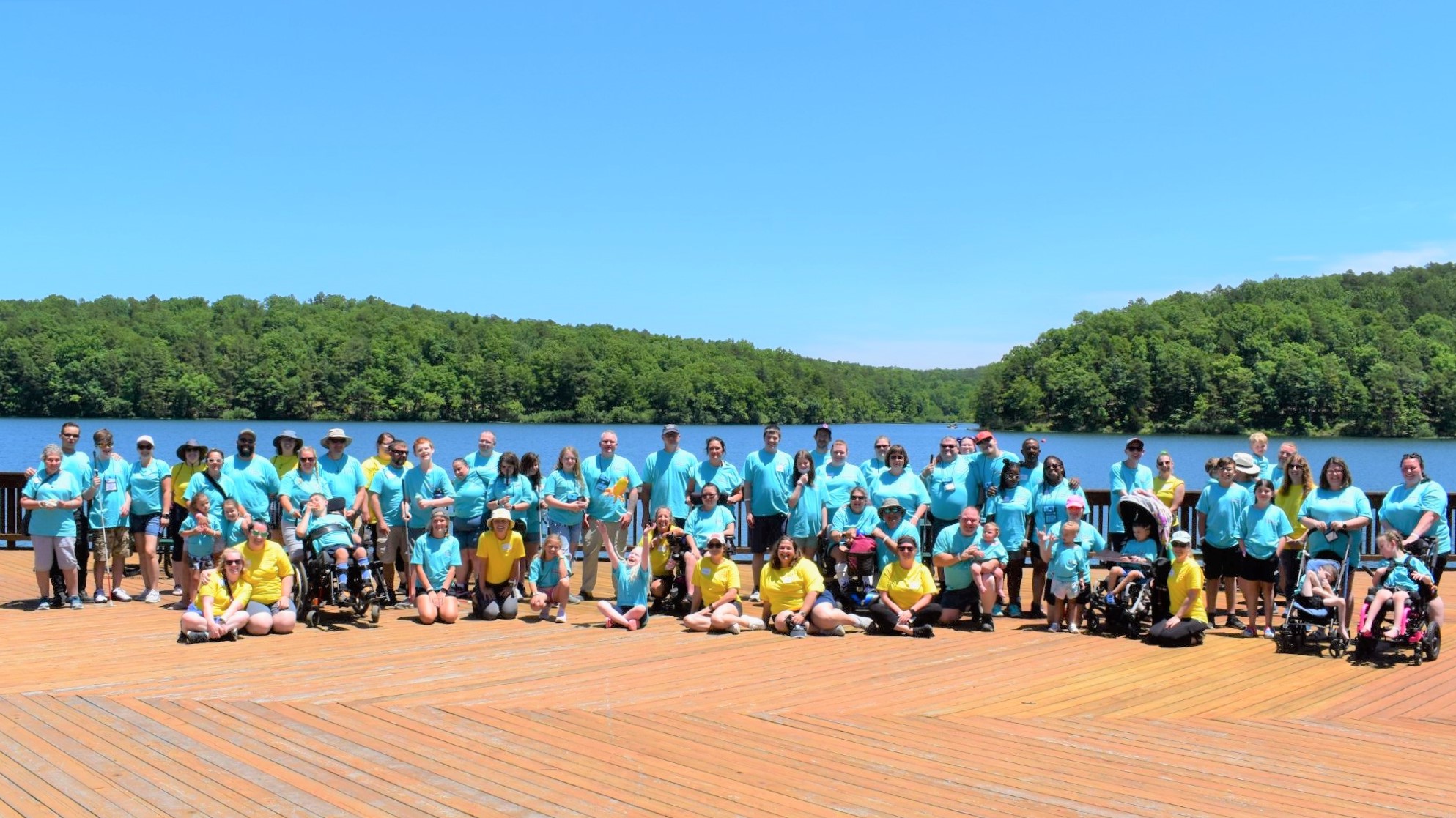 Group photo of families and volunteers at the MSB Outreach Family Vision Retreat 2022 - TROUTREACH: Fishing for Connections
ASL Transliteration Videos
DeafBlindnes Overview
FAQs MO DeafBlind Census
Parent Release of Information for the MO DeafBlind Census
Family Funding for MoDBTAP
Are you serving a student with deafblindness?
Family/Service Provider Resource Links