Missouri Deaf-Blind Technical Assistance Project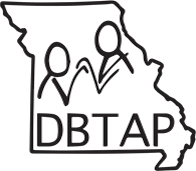 The purpose of the Missouri Deaf-Blind Technical Assistance Project is to develop partnerships, coordinate service networking and provide systematic training. Technical assistance, training and resources are available for individuals with vision and hearing loss (birth through 21 years of age), their families and service providers. Services are coordinated with local education agencies, adult service providers and deafblind task forces to enhance networking and to build expertise in the community.
Objectives of the Project:
Assist local and state agencies in the identification, tracking and referral of infants, toddlers and youth with deafblindness to improve outcomes.
Provide an array of technical assistance activities that increase family support services, parent education and parent networking.
Provide an array of technical assistance and professional development activities to service providers, schools and families that improve education and post-secondary outcomes.
Strengthen the capacity of highly qualified personnel through increased training and education of Project personnel, interveners, related service providers and teacher of the students with deafblindness to increase educational and post-secondary outcomes.
Implement a dissemination plan which includes information about the Project, teams, effective practices and material developed by the Project.
Evaluate and measure impact and benefits to children with deafblindness, their families and their service providers.
Contact DBTAP:
Natasha Baebler, MAT
DeafBlind Project Coordinator
Missouri School for the Blind
Outreach Department
314-633-1587
natasha.baebler@msb.dese.mo.gov
Events:
Marvin's Adventure Story Time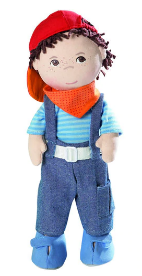 You're invited to join us for another exciting Family Story Time! A group of Deaf-Blind Projects have come together to create a FAMILY ONLY online space to have fun, and make and partake in stories! No Cost!

Register here: StoryTime Registration

For additional information, please see Marvin's Story Time Information – Spring 2022 Farm Adventure Time
MSB Outreach Family Yoga Class
Please join Missouri Deaf-Blind Technical Assistance Project (MoDBTAP) and Missouri Statewide Parent Involvement Network (MoSPIN) for a free virtual yoga class for families of youth with vision loss, blindness, or deafblindness! For additional information, please view the MSB Outreach Family Yoga Flyer - Family Yoga Flyer
Midwest Transition Institute 2022
The Midwest Transition Institute returns along with nine other State DeafBlind Projects including MoDBTAP, the Helen Keller National Center and the National Center on Deaf-Blindness. Virtual activities will take place for all participants prior to the in-person event August 5-8, 2022 in Woodstock, Illinois.
Who can participate? Any young adult who is DeafBlind, age 16 through 22. Candidates will be language users (with or without devices), able to engage in group activities for at least 30 minutes at a time, and able to stay overnight in a dorm-type setting.
What is the purpose of the Institute? Young adults who are DeafBlind will make progress toward their self-identified transition priorities by completing sections of a transition portfolio, interacting with other young adults and DeafBlind adult mentors from across the Midwest, and learning transition skills related to their life plans in a fun environment. Parents and guardians will learn together about life after graduation and how to plan ahead.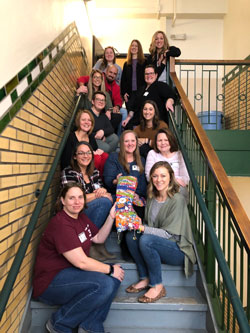 Hand In Hand (HIH): Understanding Deaf-Blindness for Educational Teams provides instructional strategies and practice specific to educational teams serving students with Deaf-Blindness. Participants from Missouri and Ohio gather for the second session of HIH to continue learning about identifying the unique and dynamic needs of students with Deaf-Blindness and how to apply acquired knowledge to the student(s) they serve.
Family/Service Provider Resource Links