Current Events
Q1 Awards Ceremony & Quizbowl Finals
Students were presented awards for grades and athletics at the Q1 Awards Ceremony on Oct. 27. Chris Gray from Missouri Council of the Blind presented three students with awards for their outstanding entries into the Alma Murray Essay Contest. The ceremony was followed by Quizbowl Finals, in which two teams of students answer questions covering the material they've learned in various classes during the quarter.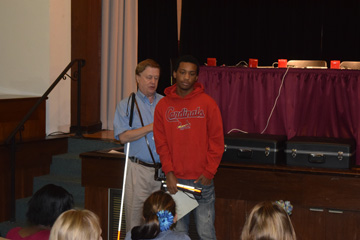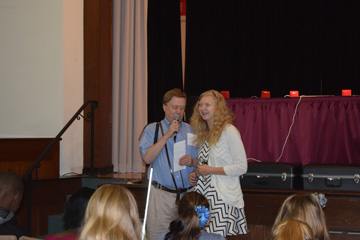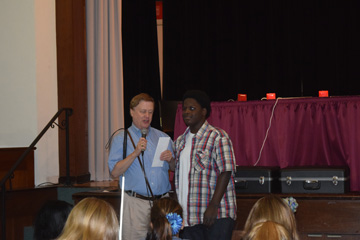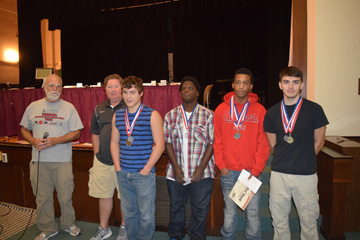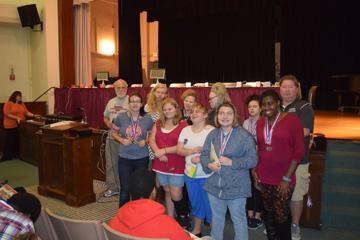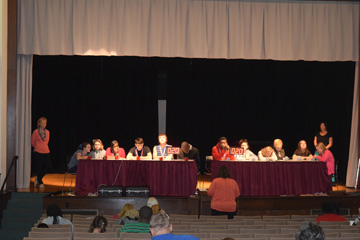 White Cane Day - The Amazing Cane Race!
White Cane Day, also known as Blind Americans Equality Day, is a national observance in the US celebrated on Oct. 15 every year since 1964. The date is set aside to celebrate the achievements of people who are blind or visually impairedand the white cane, an important symbol of blindness and tool of independence. On Oct. 13, students and staff of MSB celebrated White Cane Day with The Amazing Cane Race, a scavenger hunt that led students and teachers around campus and the community to complete fun and challenging activities.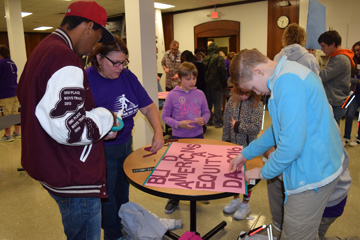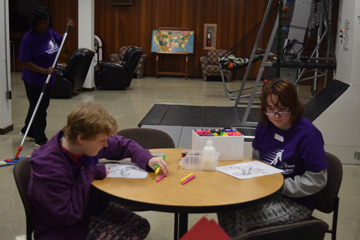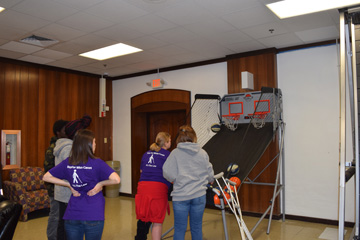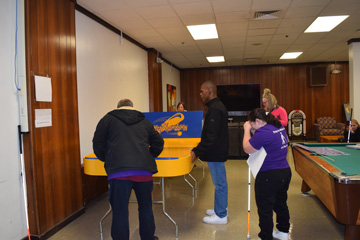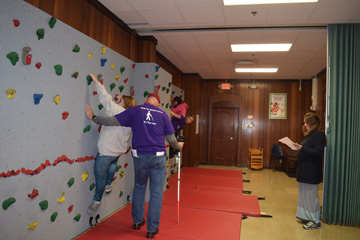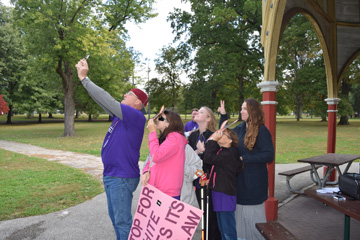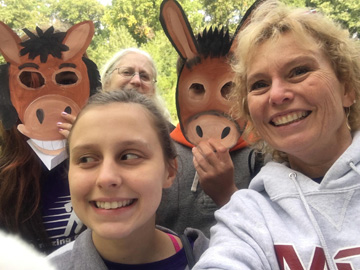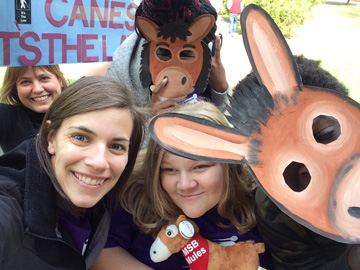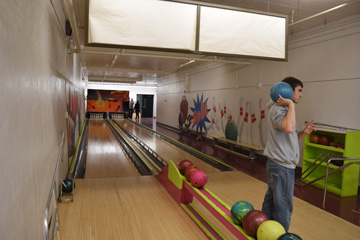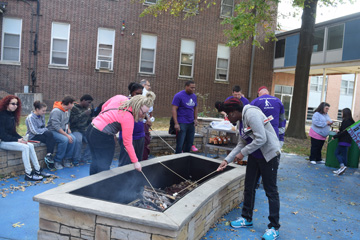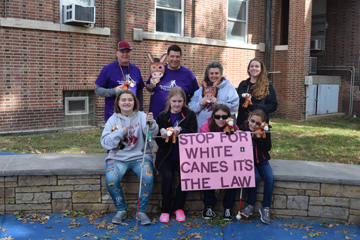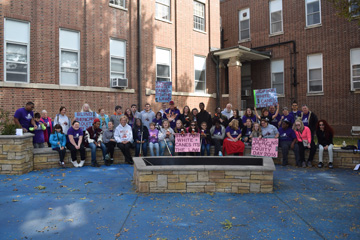 Eberhardt Track Meet
MSB hosted the 41st annual Eberhardt Track Meet on Sept. 15. Named for longtime coach and teacher Al Eberhardt, the meet brings together student-athletes from Midwest school for the blind to compete in track and field events. MSB won for the 7th year in a row.